A Look at Some of the
Best Valentines Gifts
>> Unique Valentine Gifts >> The Best Valentines Gifts For Your Love


Valentine's Day is quickly approaching and that means you will want to show your affection for that special someone in your life. Selecting from the best Valentine's gifts available would definitely help you show you have taken the time out to pick the right gift.


Of course, this does lead to questions regarding what are the best Valentines gifts. Honestly, there are a great many amazing gifts to choose from. With this list of gift ideas you can't go wrong! Each and every one of them is a sure bet!!!


Candlelit Dinner
The classic candlelit dinner is a gift idea that never goes out of style because it is personal and intimate. Surprise your wife and take her to her favorite restaurant for a romantic dinner. Pick her up from work and give her some flowers, open the car door for her, take the chair out before she sits…act like a real gentleman.

You can go for the home cooked version. Cook his favorite food and dessert. You can make a heart themed dinner – use tablecloth with hearts, make some of the food items in a shape of a heart, decorate the room with heart shaped balloons…


Make sure you have the house for yourselves. Act like his date and as his waitress. Don't forget to light the candles and to put romantic music - you might want to take a short break and have a slow dance or two between the courses…


Honestly, if you take the appropriate steps to make such a dinner meaningful, a candle lit dinner could prove to be an unforgettable experience.




Plan out Fun, Romantic, Active Pursuits
You could take your special someone horseback riding, tandem biking, to a local community event, to the beach, on a picnic, or even on a historical sightseeing tour. Active excursion often make unique Valentines gift because it is both fun and memorable - two things a Valentine's Day should always be. Actually, it is also what the best Valentines gifts should be as well.


Romantic Getaway
A trip on a cruise ship, a week-long excursion to an exotic locale, or even a one day trip to a nearby destination can make a unique Valentines gift. Vacations are always enjoyable but they become even more enjoyable when they are presented as romantic meaningful gifts. There are great many different getaways you can plan so you should never feel short on ideas on how to plan them.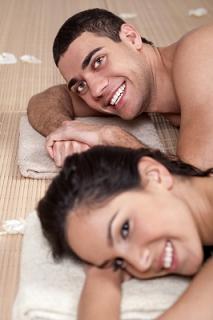 Spa Packages
Spa getaways are not solo pursuits and they also are among the best Valentines gifts. A couple can go together and take part in all the many different things you can do at a spa....and you certainly will not run out of things to do very quickly. Massages, facials, and hot steam baths are only a few of the things you can do once you venture to a spa. Then again, who said you need to visit a spa? There are many home spa treatments you can take part in and they make great unique Valentines gift as well.


Take in a Fun Workshop
This can easily be considered one of the more atypical when discussing the best Valentines gifts but it definitely sores points for originality. Most workshops are lighthearted "How to" affairs. There is a great deal of variety in workshops and they can include how to cook certain meals, how to give massage to your partner, Salsa dancing, basic home improvement, chocolate or wine workshop and the like. It is not so much the topic of the workshop which is important as much as the fact you are doing things together which makes this great unique Valentines gift.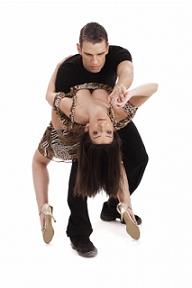 Plan the Perfect Dream Date
You have a lot of leeway with this one since the definition of the perfect dream date will be different for different couples. It can be a reconstruction of your first date, a rock concert of your partner's favorite performer or a show your other half really want to see. It really does not matter what type of date you devise as long as the two of you find it memorable and enjoyable. As such, a dream date can always be considered among the best Valentines gifts.

The perfect Valentines gifts are frequently those which are sincere and have a lot of thought and creativity put into them. As long as the gifts you decide upon meet these two criteria, it is likely your paramour will appreciate them. As long as they are fully appreciated, they will always be recognized as the best Valentines gifts.


Return from The Best Valentines Gifts to Unique Valentine Gifts


Return from The Best Valentines Gifts to Great Unique Gifts Homepage