Easy Homemade Gift Ideas Anyone Can Do
So Why Not You?
>> Easy Homemade Gift Ideas



If you need something unique and unusual for your loved one, homemade gifts is your thing! Homemade presents are great. Each gift is one of a kind - tailor made especially for your special person. Giving handmade gift shows that you took the time to think about your special person and to make something meant just for him.


Homemade creative gift ideas are wonderful. They are cheaper than store bought gifts and they are more personal and meaningful.


The satisfaction you receive from creating unique homemade gifts far outweighs the superficial experience of simply purchasing a gift. Creative homemade gifts really get people's attention. The complements will surely make you want to keep making homemade gifts.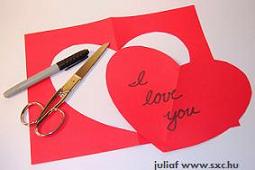 You don't need to be "crafty" in order to make each and every one of our gifts. Easy homemade gift ideas anyone can do - so why not you?


Ready? Go!

Creating a Photo Collage Gift - Photo collage is an excellent homemade gift. It's really easy to make. All you need is some photos, a frame and your creativity (OK - and maybe a computer and a printer :0)). Choose a theme and get to work! It's going to be fun and I'm sure your recipient will love it.

The Family Cookbook - Make your own cookbook with your favorite and traditional family recipes. Make copies and give your family members a wonderful gift for the holidays that will remind them of home when ever they'll cook a dish from it.

20 Free Homemade Gift Ideas - Why spend wads of cash on gifts when you have the benefit of the following free gift ideas? These free and easy homemade gift ideas will certainly make your family and friends happy because your personal stamp of love is etched into each one.

Chocolate Covered Spoons - Succumbing to the lure of homemade hot cocoa with chocolate dipped spoons is not just a good idea, it a fabulous idea! It is a perfect holiday gift to give co-workers, your child's teachers or your neighbors. It can be given as a sweet Valentines gesture, as a cute thank you present or a get well gift.

Magnetic Chalkboard Walls - Surprise your kids by making chalkboard magnetic walls. Transform the walls in their bedroom or playroom and supply them an amazing outlet for their artistic abilities.

Looking for Inexpensive Christmas Gifts to Make? Here are 6 cool, yet cheap holiday gifts you can easily make yourself. There is NO need for special crafting skills - Really!

Personalized Dry Erase Wall Calendar - If you have no idea what to get for your loved ones, you may want to consider the dry erase wall calendar. This is one of the best, yet easy homemade gift ideas that you can make. You can decorate it and make it as fancy as you want without detracting from the inherent practicality of the gift.

Photo Cubes - Photo cubes are great homemade gift. With only 4 cubes you get 1296 different photo combinations and endless placement options. Your recipient can play with them and get a new home decor every day.

Personalized Family Calendar - Make your own calendar and get the ultimate Christmas present. Make one unique, sentimental present for the entire gifts list. Create it once, Make copies and that's it - you are done! And I haven't started talking about the compliments you will get :-)

Candy Bar Cards - Candy Bar Cards are a sweet inexpensive way to show your appreciation. Candy card is a unique gift that will leave a great impression.

Personalized Scrapbook Album - A personalized scrapbook album is a great unique gift with high sentimental value. It is a bit time consuming and requires little effort, but the result is definitely worth it!

Homemade Baby Shower Gifts - If you know how to use sewing machine you can make beautiful practical homemade baby shower gifts at minimum cost...and be the star of the baby shower...

Homemade Gift Certificates - Homemade gift coupons are one of the easiest and most heartfelt gifts you can give your loved ones. They are fun and easy to make and they make a wonderful way to show your special person how much you love and care for him.

Homemade Scratch off Lottery Tickets - You probably know the scratch off lottery tickets but - Have you ever thought of using them as gifts?


If you still haven't found what you were looking for you can check out our
Easy Homemade Gift Ideas section
in the "Find Me a Gift" service - browse for ideas or pop your own question.
Return from Easy Homemade Gift Ideas to Great Unique Gifts Homepage