Personalized Scrapbook Album
>> Easy Homemade Gift Ideas >> Personalized Scrap book Album



A personalized scrapbook album is a great unique gift with high sentimental value. It can be a wonderful gift for anniversary, retirement, wedding, birthday, graduation and even baby shower.


This gift is a bit time consuming and requires little effort, but the result is definitely worth it!


Collect photos of the recipient from different occasions and ages. Ask the recipient's family, friends and colleagues for group and solo photos. Pay extra attention to important milestones in his life. Another option is to take new photos of the recipient and them.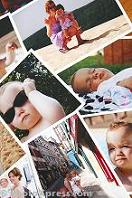 Try to find souvenirs or sentimental stuff like wedding invitation, graduation diploma or love letters. Ask for a copy or scan the originals. The added value of these items can be enormous.


Give the recipient's family, friends and colleagues 2-3 pieces of Bristol paper and ask them to write a personal greeting card for him. If they have special stories or interesting anecdotes ask them to write about them too.


You can also start a sentence like:
John is known for his...
I like john because...
The funny thing about John is...
And ask them to complete it.


You can make a scrapbook in the old crafty way or you can create a digital Scrap Book
.


Put the photos in it in chronological order and weave the greeting cards and the other materials through the album.


You can make your album as guestbook.

Click here for some tips and ideas about scrap-booking

Try to put one's greeting card next to a photo of him and the recipient.
For graduation gift - try to get some of his instructors to greet him as well.
For baby shower gift - document the pregnancy and the preparations for the new baby and leave room in the end for further documentation - Put headlines like - "My baptism", "My first smile", "My first step"...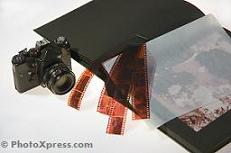 Return from Personalized Scrapbook Album to Easy Homemade Gift Ideas

Return from Personalized Scrapbook Album to Great Unique Gifts Homepage