Special Birthday Gifts

for the Special People in Your Life
Home >> Special Birthday Gifts
Make sure your recipient's birthday is full with really special birthday gifts! After all - There are three hundred and sixty-four days when one might get un-birthday presents ... and only one for birthday presents. You want your birthday boy/girl to have fun and really enjoy on this day, don't you?
There are three hundred and sixty-four days when one might get un-birthday presents ... and only one for birthday presents - so make sure this day is full with really special birthday gifts! You want your birthday boy/girl to have fun and really enjoy on this day, don't you?

How to Find Unique Birthday Gifts Your Recipient Will Love?


Know Your Recipient
Write down everything that you know about your recipient – hobbies, areas of interest, what he does for a living, future plan, things he loves to do on his free time, things he mentioned that he wants on different occasions… Now make a list of gift ideas he might like. This process takes only 10-15 minutes and you'll end up with quite a long list of ideas.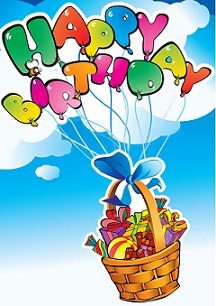 Ask
Simply ask him what he wants for his birthday. This is the best (and the safest) way to get a birthday gift your recipient really wants…
Wish list
To make it a win-win for everyone ask the birthday boy to create a wish list. A wish list is similar to a gift registry – the owner browses the online store and adds items he likes to the gift list. Others can browse the list, select a gift and buy it. Gifts that were bought can't be bought again (to avoid duplications).
Group Gift
A birthday is a great opportunity to get the birthday boy a big expensive gift that will make him really really happy. Team up and get that special birthday gift.
I know what you're thinking – a group gift is a real pain in the *** - It means that
one of you will pay and then chase after the others to get his money back…:0(
EBay has an excellent application that makes the process so much fun and easy. You decide on a gift, start a GROUP GIFT, invite friends and family and everyone pay their share directly to EBay (No one is charged until the gift is fully funded).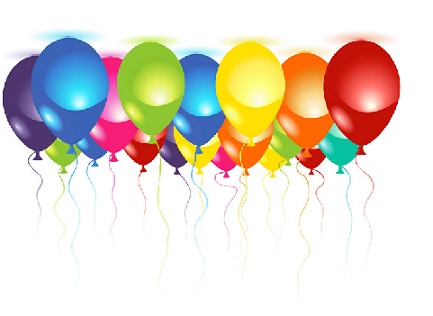 Experience Gift
One of the most special birthday gifts you can give is an experience gift. Take your loved one to a day of fun doing something he will really enjoy. Don't forget to take some photos and give them to the birthday boy.
Unique Gift Card
Giving a gift card as a birthday present is a good option as long as you put some thought in it. Get a gift card he would really enjoy to spend. Here are some gift card ideas:
A gift card to her favorite clothing store.
Gift certificate to specialty store where he can buy supplies or parts for his special hobby.
A card to a workshop he'll enjoy like cooking, chocolate candy making, salsa dancing…
Birthday gift cards to things she use on regular basis like – manicure, car wash, cleaning service, dry cleaning, Pilates/yoga classes, coffee shop…
A gift card to a Consultation Meeting with career consultant, interior designer, personal trainer, nutritionist…
The Setting
The setting that you make around the big day can have a big impact on the recipient. You can decorate the house with balloons and Happy Birthday posters and bake (or buy) a birthday cake. Imagine the look on his face when he will wake up in the morning or when he'll open the door when he returns from work and see this… Or you can plan a surprise party in his honor. These are things he won't forget for a long time :0)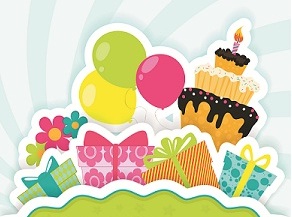 Here is a list of some special birthday gifts that I hope will inspire you:
The Five Senses Gift – This is one of the most charming gift concepts I know. For each one of the human senses you choose a gift that symbolizes it. It is fun and easy to implement, it can be personalized easily, it can be done on almost any budget and the possibilities are endless.
Birthday Gift Basket Making Ideas - One's Birthday is that one special day in the year that is all about him. Birthday gift basket is a wonderful way to put him in the spotlight and to make it all about him – his dreams, his hobbies, his desires…
A Gift that Keeps Giving - These are gifts that you send/give to the recipient in intervals, such as every two weeks or every month. Your gifts continue to arrive and the recipient's party keeps on going…
The Birthday Party Menu – This is one of the best birthday presents I know. It is a five course menu of fun enjoyable things for the birthday boy to choose from. Each course is made up of 3-5 fun things to do and for each course the B-boy "orders" his favorite "dish".
Money - Money is the ideal last minute birthday gift – all you need is some cash and an envelope. But… that's kind of boring! Click here and find out some really creative ways to gift money.
Homemade Gift Certificates - Need a last minute gift? Looking for a great unique gift? Running on a tight budget? Homemade gift coupons are your perfect gift! They are fun and easy to make, they cost almost nothing and they make a wonderful way to show your special person how much you love and care for him.
The Surprise Me Gift – This birthday present intended for those who dislike surprise birthday parties. However, when everybody wants to wish the birthday Boy/Girl a happy birthday, how do you do this without planning a party? With a "surprise me" gift, of course!
Free Homemade Gift Ideas - Why spend wads of cash on gifts when you have the benefit of the following free gift ideas? These special birthday gifts will certainly make your family and friends happy because your personal stamp of love is etched into each one.
For more birthday present ideas check these at the "Find Me a Gift" section:
50th Birthday Present Ideas for My Mom
Birthday Gift Ideas for Best Friend
Browse for ideas or pop your own question.
Return from Special Birthday Gifts to Great Unique Gifts Homepage