Birthday Gift Basket Ideas
>> Gift Basket Ideas >> Birthday Gift Basket Ideas



One's Birthday is that one special day in the year that is all about him. Birthday gift basket is a wonderful way to put him in the spotlight and to make it all about him – his dreams, his hobbies, his desires…


You can give him one gift for every year of his age. The gifts should be with some meaning to the recipient or of some use to him.


Attach a note to each gift item.
Write something personal like how much you appreciate and care for him, what you wish for him, what you love about him…
Explain the meaning of the gift item.
Or both.
Add another special gift for next year.


Here are some ideas:
A meaningful photo of the recipient (maybe with you – sharing a special moment).
An accessory to one of his hobbies or collections.
Favorite candy/cookies.
His favorite song (on CD or on an mp3 player).
His favorite movie.
List of things to do before he turns X (30, 40, 50…).
The challenge becomes bigger as the recipient is older.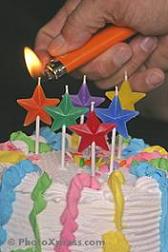 Another idea is to make his age as the theme. Let's say he is about to turn 30. Put 30 items of every gift item you choose.


A personal note attached to every gift item can make your gift basket much more personal and intimate.

Here are some suggestions:
30 Hershey's kisses – "For you to find your true love this year"
Piggy bank with 30 1$ bills inside – "Start a saving account for that dreamy vacation you always talk about"
30 Chocolate coins – "For that financial freedom you dream about"
30 Photos of the recipient – these can be of special moments, with special people in his life (family, friends and childhood friends) or one photo from each/every year (maybe from every birthday) – You can write on your note – memories… or – For more special moments like these…
CD collection of his 30 favorite songs
30 Personal birthday greetings from you or from his family and friends
30 Flowers
List of 30 things to do before you turn 40
30 Birthday candles – "A wish for every year" (and another for next year…)
The success of these birthday gift baskets depends on the selection of the gift items and their meaning to the recipient. If you don't know him well enough use another gift idea…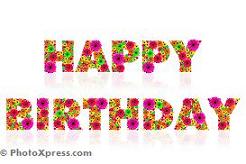 You can make your gift basket all about the birthday party. Put in it:
Birthday candles
Balloons
Birthday cake
Birthday hats
Cookies and snacks
Champagne bottle
Party music
Decorated paper plates, cups and cutlery
Surprise him and arrive to his place with a small group of close friends and/or family and throw him a spontaneous birthday party he will never forget.


And a personal gift with a greeting card.


You can prepare some fun party games to get everybody into the party mood.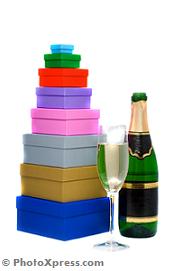 Possible containers:
Treasure box
Big colorful hat
Pack each gift item separately and put it in a large fabric bag – Close it with a big ribbon.
Put all the gift items in 3-5 gift boxes and build a tower of gifts.
Return from Birthday Gift Basket Ideas to Gift Basket Ideas

Return from Birthday Gift Basket Ideas to Great Unique Gifts Homepage