The Five Senses Gift Concept
>> Unique Unusual Gifts >> Five Senses Gift Concept



The five senses gift is one of the most charming gift concepts I know.


The idea is simple – For each sense you choose a gift that symbolizes it.


It is fun and easy to implement.
It can be personalized easily.
You can use it for every occasion.
It can be done on almost any budget.
You can also play with the presentation:
You can give the 5 senses gifts as one gift package at the party.
Build an unforgettable night (or a whole day) around it.
Or make the whole week about your loved one and devote a day for each sense/gift.
No matter what you choose, I'm sure that your recipient will never forget your five senses gift.


Here are some gift ideas for each sense:


Taste
A meal – it can be a meal out in a restaurant, one that you and/or your kids cook at home, or you can invite a chef to cook a meal at your kitchen
Chocolate gift basket, Chocolate truffles or any other form of chocolate
Chocolate making workshop or a cookery course
Wine tasting experience day
A bottle of wine or champagne and 2 flutes
Go on a romantic picnic or a family picnic
Play a game – cover the recipient's eyes, let him taste different kinds of food and guess what he ate
Make or buy herbs and spices gift basket
Arrange some seedlings and plants of herbs, spices and tea for setting up a garden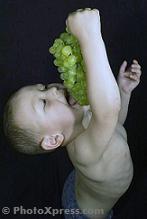 Smell
Scented candles
Flower bouquet, a single rose or flowers in any form
Massage oils
Aromatherapy course
A variety of incenses(burning sticks)
Fragrance gift basket (soaps, oils, candles, lotions...)
Perfume or aftershave
Home or car air freshener
Scent sticks
Bath salts and oils
Reed Diffusers (a container that holds highly concentrated fragrant oil)
Sight
Watch a movie – at home, in the cinema (maybe in a private theater) or at the drive-in.
Buy a book
Make a personalized book or album about the recipient's life and/or the occasion
Buy a Magazine Subscription for one of the recipient's favorite magazines or areas of interest.
Make a home video or a power point presentation about the recipient and/or the occasion and watch it together
See a play at the theater
Burn or buy a DVD of the last season of his/her favorite series – preferably one that hasn't been broadcasted at your country yet.
Tickets to a rock concert of his/her favorite artist or a classical music concert
Tickets to a sport event – basketball, football, soccer or any other…
Surprise your spouse with a private erotic dance or striptease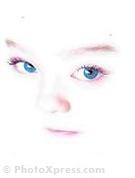 Touch
Pamper your loved one with a delightful spa treatment – a full body massage, facial, shiatsu, reflexology or any other indulging treatment
Give the new parents a baby massage class
Give the newlywed a private couple massage class
Give your spouse (and yourself) feathers, handcuffs or a blindfold for mutual stimulation
A dog, a cat or a hamster can be a wonderful gift for your child
Invite your spouse to a slow dance or take dance lessons together
Go horse-riding
Sculpting class (body sculpting and work out or sculpting with clay)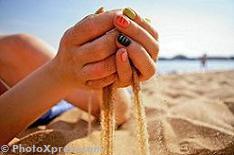 Hearing
Burn a CD of the recipient's favorite songs or Buy him/her an mp3 player and load his/her favorite songs
Credits to download audio books
Tickets to a rock concert of his/her favorite artist or a classical music concert
Musical instrument lessons of his/her choice
Write and record a special song for your loved one or play it live
If your recipient is an amateur singer arrange him a professional recording studio that will record one of his songs
Record your child's favorite bedtime story
Record personal greetings from the recipient's family, friends and colleagues and give it to him as an unforgettable souvenir
A series of recorded lectures on one of the recipient's areas of interest
Leave a personal greeting on the recipient's voice mail
Dedicate a song to the recipient – on one of the radio shows (and make sure he hears it live) or directly to his cell phone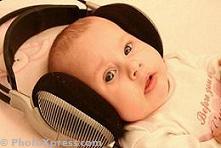 For more five senses gift ideas see our:

5 senses Wedding gift ideas - If you are looking for unique wedding gift ideas, Our 5 senses gift concept might be the perfect gift for you.

5 senses Valentines gift ideas - Valentine's Day is coming up. You have some Valentines gifts in mind, but none of them reflects how much you really love her? Our five senses gift concept might be exactly what you are looking for.

5 senses Retirement gift ideas - Your father has retired recently - are you looking for unique retirement gift ideas for him? Our five senses gift concept might be exactly what you are looking for.


Return from Five Senses Gift Concept to Unique Unusual Gifts

Return from Five Senses Gift Concept to Great Unique Gifts Homepage