Give same day gifts
to keep the party going
>> Unique Unusual Gifts >> Same Day Gifts



Same day gifts are gifts that you keep giving to the recipient but in intervals, such as every two weeks or every two months, depending on the type and need of the gift.


Your gifts continue to arrive and the recipient's party keeps on going…


These are cool presents because they provide a necessity or something that is highly appreciated by your recipient, something they happily and gratefully anticipate.


As unusual fun gifts, these gifts can be anything from food to a membership in a particular club of the month in which the recipient is interested.



Ideas for these gifts include:
Weekly delivery of food and edible treats which arrive every Friday. Your recipient gets a homemade delivery to sweeten his weekend. Food could be cakes, chocolate truffles, cupcakes, a bag of fresh fruit or breads.


For newlyweds, keeping the honeymoon going as long as possible would be nice. So why not extend it by enrolling them in memberships providing monthly restaurant gift cards, movie tickets or weekends at a hotel spa. This gift might be a little expensive. You can make it a group gift (from a group of friends).


For new and working mothers, same day gifts could be arranging for a cleaning service to come to their home every two weeks; having a laundry service pick up laundry once a week or provide a babysitter for several hours in the afternoon or evening for some precious "me" time.


New husbands can stay on the good side of their brides by sending flowers to their wives every Sunday during the first month or two of the marriage.


Provide the recipient with a membership to a book of the month club—this could be audio or E-book as well.


Babies grow so fast. Give gifts for the new infant every three months for the first year. The first for his birth and the other 3 according to his development at that time (clothing, toys…)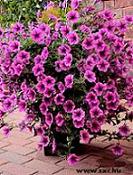 More Ideas
Other cheerful and heartwarming gifts of the month to give are:
Indoor houseplants
Baskets containing coffees, cheeses or teas
A box of chocolates
A bottle wine
Useful and Thoughtful Gifts
For someone who has a large yard for which to care, hiring someone to mow and weed the lawn every week or two, depending on the season, is a useful and sympathetic gift.
Giving a yearly membership to a car wash so that the recipient's car can be washed, waxed and swept every two weeks makes for another considerate type of gift, especially if this person spends a lot of time commuting and does not have the time to clean the car.
In addition, for those who enjoy collecting DVDs, a membership in a monthly DVD service that sends the latest release each month is something they would thoroughly enjoy anticipating and receiving long after the party is over.
With the same day gift your recipient enjoys a long lasting after party long after the real party is over…
Return from Same Day Gifts to Unique Unusual Gifts


Return from Same Day Gifts to Great Unique Gifts Homepage