Need Creative Christmas Gift Ideas For Your Kids?
Magnetic Chalkboard Walls Are The Best!
>> Easy Homemade Gift Ideas >> Making Chalkboard Magnetic Walls


Creative Christmas gift ideas for kids are usually the most loved gifts of the holiday season. If you want to give your kids the gift of creativity this holiday season, surprise them by making chalkboard magnetic walls. By transforming walls in your child's bedroom or playroom you are supplying them with an amazing outlet for their artistic abilities.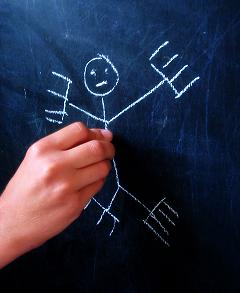 Chalkboard Magnetic Walls for Kids
Magnetic chalkboard walls can be used for drawing, magnet playing or a place to hang your child's artwork. Another great use and incentive for making chalkboard magnetic walls is it's a great tool for parents to use to teach children different subjects. Whether your child is a toddler and just learning letters and numbers or your child is older and needs to work on math facts, a chalkboard is a great learning aid.


Creative Christmas gift ideas like magnetic chalkboard walls give kids that love to play with the age-old magnet letters and numbers a great place to play. These magnets are a perfect way to introduce the alphabet as well as to work on spelling and math. As a fun activity, you could supply kids with laminated figures such as super heroes, dolls or even pictures of the family to play with on magnetic chalkboard walls as well.


Don't forget to include accessories. Some great ones to include are plenty of chalks, a chalkboard eraser and magnet pins.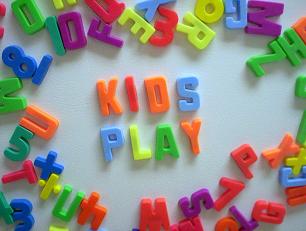 Kitchen Chalkboard Magnetic Walls
Making chalkboard magnetic walls could also become a great gift for your wife. Surprise her by turning a kitchen wall into a magnetic chalkboard! Creative Christmas gift ideas like this one are incredibly sweet and romantic as they show how much thought you put into her gift. Magnetic chalkboard walls can be used in the kitchen to write recipes, reminders and even a grocery list. To finish the gift off, add a magnetic spice rack and some pretty magnets for a very unique Christmas gift idea.


How to Make a Chalkboard Magnetic Wall
Making chalkboard magnetic walls are great creative Christmas gift ideas. It isn't any more difficult than painting a regular wall and can be done in a day.


Start by preparing the wall by cleaning it and patching any pin holes or damage to the wall.


Measure the size of the board you desire and tape the boundaries with thick painter's tape.


Be sure to stir the magnetic primer first, and then apply a coat to the wall. Be sure to make the surface as smooth as possible to ensure magnetic attraction. After 30 minutes apply a second coat, and after another 30 minutes apply the third coat.


Once the magnetic paint is completely dry, test it. Try to hang a little note on the wall using magnet pins. If the note falls apply another coat.


Now you are ready to apply the chalkboard paint. Chalkboard paint is available in wide variety of colors, so the number of coats that are required depends on the color you desire for your board. Always be sure this paint goes on as smooth as possible as well.


Surprise Someone Special with a Creative Gift
Creative Christmas gift ideas don't have to be expensive or elaborate; sometimes it's the simple gifts that mean the most. Making chalkboard magnetic walls for a loved one is a great way to give a thoughtful gift without having to spend a lot of money. Incredibly useful and fun, children and adults alike would delight in a creative Christmas gift such as magnetic chalkboard walls.



Return from Creative Christmas Gift Ideas to Easy Homemade Gift Ideas


Return from Creative Christmas Gift Ideas to Great Unique Gifts Homepage