Car Supplies Gift Basket
>> Gift Basket Ideas >> Car Care and supplies Gift Basket



Car supplies gift basket is a wonderful gift for almost everyone.


Most of us own a car. We drive it from place to place, clean it and take care of it on a regular basis. Some guys are attached to their car as if it was their sweetheart.


Here is a list of items you can put in your gift basket.


You can assemble a simple car care gift basket. It is relatively inexpensive and can be a great holiday gift. Or – if your recipient just got a new car or bought his first car – you can make him a fully accessorized car gift basket.



Car Care and Supplies
Polishing cloth
Scrub brush of tires
Leather cleaner
Bucket
Tire cleaner
Car wax
Car vacuum
Micro fiber washing mitt
Squeegee
Car sponge
Chamois cloth
Dust buster
Soap
Radiator cooling liquid
Tire gauge
Fuel injection treatment
Car oils
Auto emergency kit (flares, jumper, cables, first aid kit, flash light, tape, flat fix)
Car toolbox
Car Accessories
Car deodorizer / air fresheners
Floor mat set
CD storage wallet + mixed CDs
Road map book
Car snacks
Personalized license plate
Car seat covers
Sun shields
Key chain
Dice for the rear view mirror
Steering wheel cover
Massage cushion with heating
CD changer
DVD player
Satellite radio
GPS navigator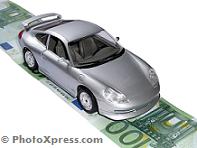 Gift Certificates for
Car wash
Auto parts store
Gas
Garage treatment
Possible Containers
Big plastic bucket
Big toy dump truck
Empty toolbox
Big chamois cloth to wrap all the items
Possible Fillers
Miniature toy cars
Chocolate cars
Car snacks
Paper shredder in the color of the recipient's car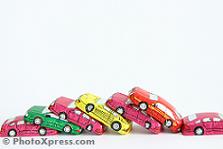 Return from Car Supplies Gift Basket to Gift Basket Ideas

Return from Car Care Gift Basket to Great Unique Gifts Homepage