Gift Basket Supplies
>> Gift Basket Ideas >> Gift Basket Supplies



Once you choose your theme and get the gift items all that's left for you to do is match the rest of the gift basket supplies to your theme.


Gift Basket Containers
When it comes to gift basket containers the sky is the limit…


The gift basket container plays a significant role in your gift presentation so:
It should match your theme (or be neutral).
It should look elegant and pretty. After all – it is the wrapping of your gift.
It should be big and strong enough to contain all the gift items.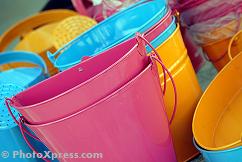 Here are some gift basket containers ideas:

Aquarium
Large piggy bank
Baby bathtub
Large wooden or glass bowl
Baby diaper bag
Laundry basket
Baby swing
Lunch box
Backpack
Mailbox
Basin
Milk crate
Bassinet(used or toy)
Pet dish
Bird house / cage
Picnic hamper
Bucket
Pie plate
Bundt pan
Pitcher
Cake baking pan
Plastic storage container
Casserole
Pocket apron
Champagne bucket
Popcorn bucket
Chinese take-away box
Pumpkin bucket
Coffee mug
Purse
Colander
Real hollowed pumpkin
Cookie jar
Russian doll(babushka)
Cooler chests
Sand pail
Cosmetic case
Shopping bag
Decorative gift bag
Small safe
Dump truck
Small shopping cart
Empty tool box
Soup mug
Flower pot (clay, ceramic, plastic)
Suitcase
Fondue pot
Toy wagon
Food scale
Toy wheelbarrow
Golf bag
Trash can
Graduation cap
Tray
Hammock
Treasure chest
Hamper
Tube
Hat
Vase
Hat box
Watering can
Insulated bag
Wicker bucket
Jewelry box / chest
Wooden barrel
Kids toilet with cover
Kids toilet with cover
You can take used carton box – cut its top, paint it or wrap it with wrapping paper. You can draw on it, use stencils or decorate it with stickers. If you choose to cover it with wrapping paper – select paper pattern that fits your theme.
Gift Basket Fillers
Gift Basket Fillers have two main roles:
Fill empty spaces, lift some of the items and to stabilize the items in the basket.
Add some colors to your basket and to give it a final touch.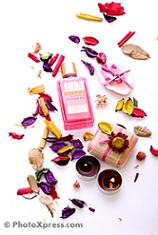 Here are some gift basket fillers ideas: