Homemade Teacher Gifts
"Thanks for Helping Me Grow" Gift Ideas
>> Teacher Gift Ideas >> Homemade Teacher Gifts



Good teachers make our child grow and blossom – it's their job but most of them see it as a calling.


From time to time it will be nice to thank them. Yes – they might say they are only doing their job, but we, the parents, are grateful. They're helping our child grow and develop in so many ways.


The next 8 homemade teacher gifts are all about thanking the teacher for helping our child to grow and blossom:


Egg Shell Planters
This is such a cute teacher thank you gift. It's inexpensive and easy to make. Your child can definitely help and have fun while making it. At the same time he/she can also witness the miracle of creation by seeing how a dry seed turns into a green plant.

Click here for the "How-to" instructions. I got this adorable idea from Merrilee's blog - Thank you Merrilee.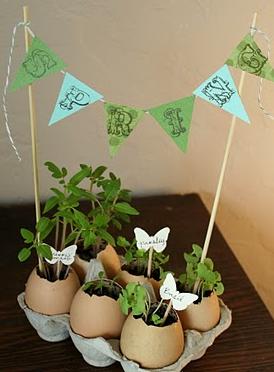 A Fruit Tree
Give your child's teacher a fruit tree to plant in his back yard. The teacher will see the little tree grows to become a fruitful tree just like his/her students. It is so rewarding to meet an old student, admire the person he grew to be and knowing that you had a part in it.


Plantable Card
Many teachers say that their favorite homemade teacher gift is a Thank You note. They keep them and read them on hard days to get some inspiration and encouragement.


I think that writing a personal Thank You note on a plantable card makes it unique and original. Plantable papers sell tree-free, recycled, handmade paper products with wildflower seeds embedded in them.


There is only one problem with these cards - if you plant them you "lose" them… On the other hand – you'll get blooming flowers to shine your days :0)


Chocolate Bouquet
Everybody loves chocolate. That's what makes chocolate gifts so great and popular. Why not make your child's teacher a chocolate bouquet. It looks great, it's delicious and it's a wonderful way to say "Thank you for helping me grow"!

Click here for an easy, yet impressive, Ferrero Rocher Chocolate bouquet tutorial.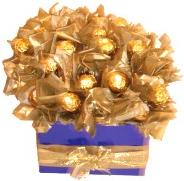 Say Thank You with Seeds
Make paper envelopes and put seeds to start a veggie garden or an herbal garden. On each envelope write instructions on how to plant and grow that particular seeds. In a few months your child's teacher will enjoy the fruits of his/her hard work and will think of your child with every sip or a bite.


Chalkboard Flower Pots
Chalkboard flower pots make great homemade teacher gifts. They are easy to make and they make a beautiful décor to the classroom or to the teacher's home. Paint the flower pot and write a note with a chalk on its body.




Grass Head
Grass head is super easy, crafty homemade teacher gift your kid can make to his teachers. All you need is old nylon sock, seeds, soil, a small pot, glue and some decorations. It's so inexpensive, easy and quick to make so you can make many and give them to all the staff.


Vintage Book Planter
I love practical art - taking things people don't use anymore and making practical things out of them. That's what this gift idea is all about – taking old books and turning them into a beautiful – decorated vintage book planter. Here is the tutorial from Cottage Hill blog.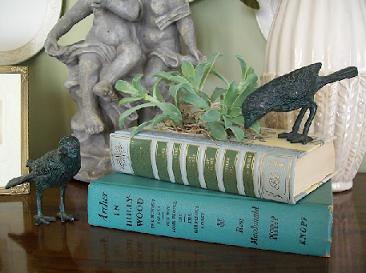 I hoped you liked these eight unique "Thanks for Helping Me Grow" homemade teacher gifts. After all teachers don't expect to receive gifts but once you decide to give them a gift put some thought in it. Make sure your gifts reflect your gratitude and appreciation.


As I mentioned earlier, most teachers love Thank You notes – so – don't be lazy. Ask your child to write a few thankful words and add some of your own. I can assure you that most teachers will be touched.



Return from Homemade Teacher Gifts to Teacher Gift Ideas

Return from Homemade Teacher Gifts to Great Unique Gifts Homepage