The Seven Dwarves Week
>> Unique Unusual Gifts >> The Seven Dwarves week



We all know the kind, generous good hearted 7 dwarves from the story of Snow White. Most of us associate dwarves to good miraculous things that happen overnight…

This is the spirit behind the 7 Dwarves Week (also known as Elf week).


The 7 Dwarves week is a lovely game of gift giving. You can play it with your family, colleagues, class mates or community members.


The idea is simple – You assign each player (the "dwarf") a name of another player (the "dwarfed"). The name should be kept a secret.
During the following week the "dwarf", secretly, surprises his "dwarfed" with small gifts and gestures such as:
Cleaning the "dwarfed" room
Put delicious cake in his fridge
Wash his car
Surprise him with gourmet lunch box on his desk just before lunch break
Decorate his locker
Early in the morning put some fresh hot rolls on his doorstep, ring the bell and disappear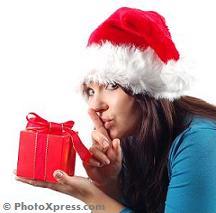 Two important things:
The "dwarf" should give his "dwarfed" at least one gift per day.
The "dwarf" can ask others to help him but they should keep his identity as a secret.
It is fun!!! Everybody gets to give and receive gifts all week long…


At the end of the week you throw a "revealing" party. If you play this around a holiday you can plan the holiday party as the last day of the game.


Each player brings a "Thank-You" gift to his "dwarf". Each "dwarfed" guesses who was his "dwarf" and gives him the gift.


You can play this game around a holiday to welcome the holiday spirit, or just before Mother's day / Father's day to strengthen the family ties.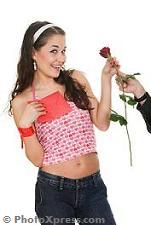 Did you like our 7 Dwarves game? Tried it?
Click here and share your impressions with us.
Return from The Seven Dwarves week to Unique Unusual Gifts

Return from The Seven Dwarves week to Great Unique Gifts Homepage