Valentine Gift Baskets
>> Unique Valentine Gifts >> Valentine Gift Baskets



Valentine's Day – holy day of love… And what better way to express your love than to give romantic Valentine gift baskets to your sweethearts.


Valentine's Day is the day of all lovers, but…every day is a good day for love and romance. You can use our gift baskets whenever you want to celebrate one of those romantic moments.


Heart Themed Picnic Gift Basket
Prepare a picnic basket filled with:

Heart shaped sandwiches
Heart shaped slices of cheese and sausage
Heart shaped slices of fresh fruits
Chocolate hearts
Bottle of champagne and 2 flutes to make a toast for your ever lasting love
Paper plates and cups with hearts on them
Heart shaped napkins (you can cut the regular ones to hearts) or with hearts on them
You can skewer the cheese, sausage and fruits on wooden skewers.


Use heart shaped cookie cutters in different sizes to cut the picnic items.


Pick your sweetheart from work (or better – take the day off) and go to one of those beautiful quiet places with out standing view. Enjoy your Valentine's picnic…


Possible container:
Big wicker basket – if you find a heart shaped one – even better.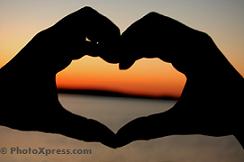 "Our Love Story" Gift Basket
Make a Valentine gift basket that is all about your love.
Flowers and sincere love letter are more than welcome.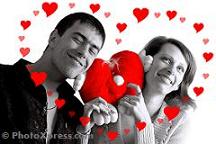 Relationship Anniversary Gift Basket
Make your Anniversary as the theme of your Valentine gift basket. Let's say you met 10 years ago.


10 Chocolate hearts
10 Roses
10 Hershey's kisses
10 Declarations of your love
10 Heart shaped homemade scratch off tickets .
10 Heart shaped cookies. You can bake them yourself and make a little hole (before you bake) on each. Write 10 notes completing the sentence "I love you because…" or "You are my…" Tie each note to a cookie using a nice ribbon.
Make a collection of your sweetheart's top 10 favorite love songs. If the two of you have a special song put it first.
10 Photos of the two of you – of special moments or one photo per year
10 Things you wish for your sweetheart and for your relationship (something like New Year's resolutions).
Put on red lipstick and kiss a sheet of white paper 10 times. Write a sexy love letter for your sweetheart.
This idea is great for anniversaries too.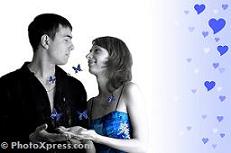 Naughty Valentine's Day Gift Basket
Here is a list of things to put in your gift basket:
Chocolate frosting
Whipped cream
Honey
Strawberries
Bottle of wine
Rose petals
Scented candles
Blindfold
Sexy lingerie
Massage oil
Handcuffs
Feather tickler
Soft romantic music
Let your imagination run wild…

We recommend that you start with a candle light dinner and use the gift basket as dessert…Enjoy!!!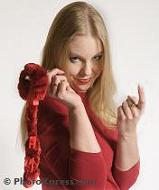 Possible containers for the last three baskets:
Heart shaped gift basket
Gift box with hearts on it
Blank colored gift box – Draw hearts on it and write general or personal declarations of love (or only the hearts / love declarations)
Have more valentine gift baskets ideas?
Click here and tell us.
Return from Valentine Gift Baskets to Unique Valentine Gifts

Return from Valentine Gift Baskets to Great Unique Gifts Homepage