The Perfect Boyfriend Gift Ideas For Valentine's
>> Unique Valentine Gifts >> Boyfriend Gift Ideas For Valentine's


Valentine's Day can cause many women to go into a panic looking for boyfriend gift ideas at the last minute. There is no need for panic! Look through these great Valentine gift ideas for men – or for any day when you want to surprise him – and make him feel like the luckiest guy on Earth for being your man.


Yes, these Valentine presents for men will not take up too much of your money but will require your time and effort. And that is why these mens gift ideas will be more special - you made them with your own hands and with your whole heart!


Chocolates Are Classic
Guys like chocolates, too, so these boyfriend gift ideas will be a smash hit with him. Just remember that your boyfriend's Valentine chocolate presents must be special. No cheap chocolate candy bars since only high-quality treats will do as Valentine presents for men.


Chocolate Love Notes - Gently remove the wrapper on the chocolate bars. Rewrap the chocolate using a personalized wrapper made from high-gloss paper printed with his-and-hers photos and with handwritten love notes at the back. Place these chocolate bars in places where he can easily find them. Here is Valentine's chocolate wrapper template from Martha Stewart.


Melt his favorite chocolate flavors. When you are in bed, spread it over certain parts of your body. Now let his imagination and his tongue do the rest… Yes, this is definitely one of the sexiest Valentine gift ideas – you and his chocolates as one gift on the bed. You can take it from there….


Did you know that chocolate is an aphrodisiac and that it is filled with antioxidants? Indeed, chocolates are one of the best boyfriend gift ideas because it sets him in the mood and makes him healthier, too.


Serve Love in a Coupon
If you are looking for last minute Valentine gifts or you are running on a tight budget - love coupons is your perfect gift! These are basically IOUs of deeds and words that your boy can take advantage of whenever he wants. Think of it as Valentine presents for men that goes well beyond the occasion itself.


Just print the deeds that your boyfriend will like you to do for him, cut the paper to make a booklet of IOUs and then present it as a gift. Be creative and put things your man would really enjoy (or offer to do things he really hates doing instead of him). A few examples of the IOUs:


Foot massage for 30 minutes.
Whole body massage complete with the spa setting.
Do his chores for a day.
Fulfill his sexual fantasy like role-playing.
Here you can find love coupons that are perfect for Valentine's. All you need to do is print, cut and give! Is it the perfect last minute gift or not?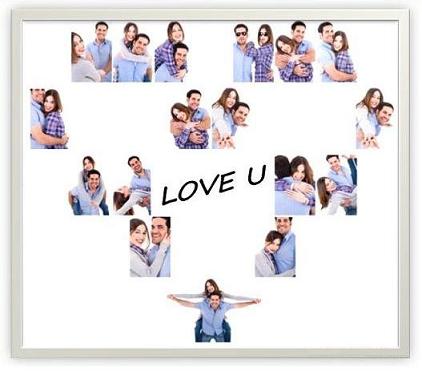 Photos of Your Heart
The great thing about the above mentioned boyfriend gift ideas is that these are completely personalized instead of being generic bought-off-the-shelf Valentine presents for men. Why not take personalization to the next level by giving your memories in photos? Yes, photos are great gift ideas for boyfriend simply because these help the heart remember fond memories of your times together.


You can make either of the following photo boyfriend gift ideas depending on how much time you still have before Valentine's Day arrives:


Resize photos of you and your boyfriend's favorite moments together. Make these photos into a heart-shaped collage that can be placed on a nice frame.


Make a slideshow on a digital photo frame. Place it on his office desk. Be sure to stick to "safe" pictures unless the digital photo frame will be placed in your bedroom, then you can place "naughty" photos of yourself.
Since we are already on the subject of photos as one of the best homemade Valentine gifts, we suggest taking it to another level. Get your arts and crafts materials. Print pictures of you and your boyfriend in various poses such as making goofy faces as well as posing in seductive and romantic settings.


Make these photos into mini accordion photo album – sort of like a mini-book – and place it in his wallet. This is certainly one of the best boyfriend gift ideas or Valentine presents for men that lasts well beyond the special occasion.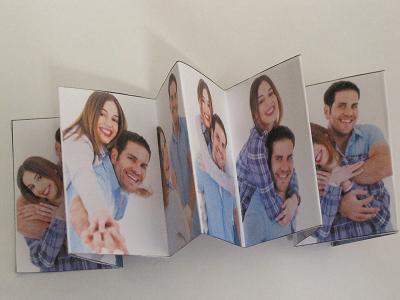 Drive Your Way into His Heart
In the above mentioned romantic gifts for guys, you spent little on the materials but poured your time and effort into making these men's presents. Well, why not change it up a little? Get your personal check out and rent his dream car for Valentine's Day!


Men are such little boys at heart that your Valentine's Day gift will truly make him happy. Place a love note inside the car or wrap the car with a big ribbon or put a sign over the driveway expressing your love for him. Be creative just as you are in the above-mentioned gifts for boyfriend.


Heat of Your Love
Let's get naughtier with our Valentine presents for men. Buy red underwear for your boyfriend, preferably without prints, and iron-on heat transfer materials. Print your sexiest poses on the iron-on heat paper, transfer the images to the underwear and then place inside a box. You can even add naughty phrases to get him in the mood for lovemaking. Keep in mind that you are the best part of the boyfriend gift ideas.


Make Him Go Knots (Nuts) for You
Yet another of the best Valentines gifts that is naughty, sexy and sassy is meeting him at the door with you attired in nothing but knots. Yes, we are talking about nothing but a big, red bow covering your private parts. Again, you are the best part of these ideas for gifts for boyfriend – your boyfriend, to be exact.


The Way To His Heart Is Through His Stomach
As a prelude to many of the romantic presents mentioned above, say, meeting him at the door with nothing on but the big, red bow, you can give him a lunch box full of his favorite treats. Instead of the usual shapes of the food, try making them into heart-shaped ones. For example, the apple pie can come in small heart-shaped pieces. Don't forget to add a personal cute romantic love letter. You can give it to him before he leaves to work or you can bring it to him at lunch time and eat together…


King of the Day
Let's assume that you have no time for the abovementioned gifts for boyfriend perhaps because of your busy schedule. Don't despair because we have an ace up our sleeves in regard to Valentine presents for men.


You can make your boyfriend the King of the Day. Pamper him, serve him and entertain him – just give him all of your loving attention on Valentine's Day starting with serving him breakfast in bed.



All of these Valentine gift ideas for men are, of course, not just the best Valentines gifts. You can make your boyfriend happy at any time with even just a single one of these ideas so go ahead and make his day.


Return from Boyfriend Gift Ideas to Unique Valentine Gifts


Return from Boyfriend Gift Ideas to Great Unique Gifts Homepage