Great High School Graduation Gift Ideas
>> Unique Graduation Gifts >> High School Graduation Gift Ideas



Graduation Day is coming up. You want to choose the perfect graduation gift basket to help your grad start his next step in life.


Below are some high school graduation gift ideas, which will help your grad to easily adjust college life and to living away from home.


Gift Certificates Gift Basket
Give your grad a collection of gift cards and gift certificates:

Gift certificates to the nearest coffee shop to be used on those hard mornings after a long night of studying or after partying all night.
A breakfast gift card so he can begin his day in a relaxed and nutritious way.
McDonalds gift certificates, pizza, Chinese food and other take away gift cards.
With the prices of fuel, gasoline gift cards will be very much appreciated.
Gift cards to the local grocery store and/or pharmacy shop are more than welcome.
If your grad keeps living at home or moves out to a close place you can give him a homemade coupon book. Here are several ideas – complete room clean up, a month free of laundry, delivery of home cooked food, favorite cookies supply…
You can add discount coupons relevant to your grad's needs.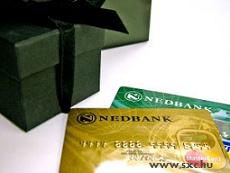 Make sure the gift certificates and gift cards can be used at the local stores (where the grad is moving to).

Use a wallet (you can make one yourself ), a gift card holder or a small gift box as the gift container.
Here is another great idea how to wrap the gift cards.

Laundry Gift Basket
This is a great present for the teen that is going to college or moving out. Use a laundry basket or a big laundry bag as a container. Inside, put all laundry essentials your grad will need – laundry soap, fabric softener or dryer sheets, stain remover, a roll of quarters. You can add iron, mini ironing board and a step by step guide on how to do laundry and remove stains.


If you want to help your grad keep his wardrobe tidy you can make him T-shirt folding machine (don't worry – it's very easy to make!).



Homesick Gift Basket
For most college students it is the first time to live away from home. They may feel homesick every now and then. Homesick gift basket can cheer them up…


Take a photo album or make a scrapbook with photos of family members and close friends and put it in a nice box. Ask each family member and really close friends to write them a cheering letter. Add some comfort food, their favorite dish recipe, special reminders of home…and you have it!!!


Close the box and seal it with a note – "Open Only Incase of Emergency!"


Shower Gift Basket
Most graduates, heading off to college, will be living in the dorms and sharing a community bathroom. Fill a plastic bin with shampoo, conditioner, shower gel, loofah, body lotion, razors and any shower products they might need.


Matching bath robe and a towel will make a wonderful addition.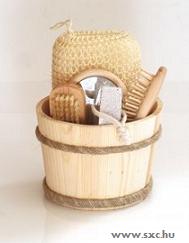 Office Supplies Gift Basket
Here is another high school graduation gift idea. It is basic and practical. You can really upgrade it with personalized stationery – binders, notepads, post-it notes, envelopes, organizer… Customize it with your grad's name and some graphics.


Matching graphics on all the stationery would also do the work.




Return from High School Graduation Gift Ideas to Unique Graduation Gifts

Return from High School Graduation Gift Ideas to Great Unique Gifts Homepage